Unfortunately we don't have job offers for a paid (fixed) job.
Sun Dance Ranch gives the opportunity for internships or people who would like to come on a working holiday. This applies for at least 4 weeks.
In spring and autumn we usually have a number of trainees from a horse and animal education.
We also often have some trainees from a green education; a gardener or forestry. In the summer, we work with people who want to come on working holiday, in exchange for their work they get board and lodging and of course, everybody can experience the activities as well.
Open (working holiday) vacancies 2019
We still have place for some people who want to come on internship or working holiday.
And we still have a place for a cook (to be) who wants to help in the kitchen in the summer months; July and August.
And for the autumn period we are still looking for some gardeners in training or people from the forest & nature management educations.
Pleas contact us by e-mail for more information for the appropriate functions.
We have an information sheet with job description and work for: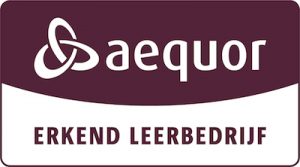 Internship horse education
Internship gardening and forest management
Working holiday
We are a recognized Aequor learning company (nr. 255720)