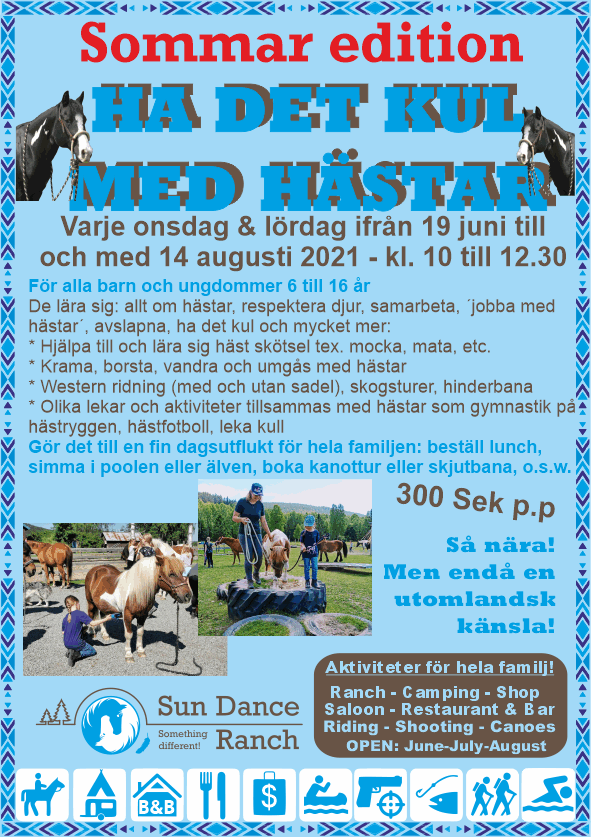 Ha det kul med Hästar – Have fun with horses
För alla barn och ungdommer 6 till 16 år
De lära sig: allt om hästar, respektera djur, samarbeta, ´jobba med hästar´, avslapna, ha det kul och mycket mer:
* Hjälpa till och lära sig häst skötsel tex. mocka, mata, etc.
* Krama, borsta, vandra och umgås med hästar
* Western ridning (med och utan sadel), skogsturer, hinderbana
* Olika lekar och aktiviteter tillsammas med hästar som gymnastik på hästryggen, hästfotboll, leka kull
Gör det till en fin dagsutflukt för hela familjen: beställ lunch, simma i poolen eller älven, boka kanottur eller skjutbana, o.s.w.